Do you like all kinds of bags? Have you ever heard of "bag cure all diseases"? Next, I invite you to read my story.
I'm Lisa, a crazy girl who loves bags! After buying bags many times and sometimes same with others bag, I decided to learn how to make bags by myself.So in August 2016, I went to Germany to find a niche brand designer and learn from him. After I finished my studies and went home, with the encouragement of my friends, VVSHA™ was borned on July 17, 2017!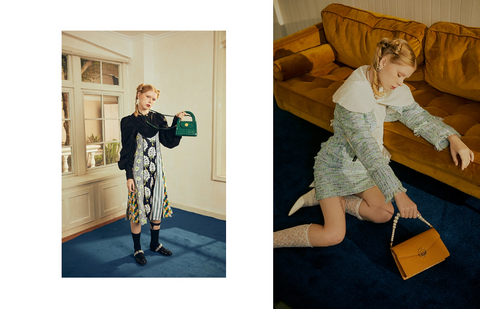 Establishing VVSHA™, my positioning is to be niche and not ordinary, unique and beautiful. VVSHA™ is mainly engaged in niche and simple women's bags. Most of the main consumer groups are customers in the United States. Generally speaking, we will sell where express packages can reach. I will choose to make my own niche design bags. I want more people to have bags that they like and are not limited by price. I believe that there is no girl who does not love bags. It not only gives us clothes It adds a touch of color and also facilitates our daily travel. So, girls, no matter when, no matter what age, as long as you like it, don't hesitate, nothing can hold us back!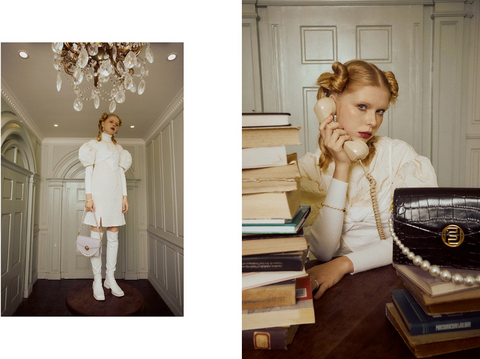 History of VVSHA™
In March 2017, With the encouragement of my friends, I started planning to start my own small business online.
On the 17th of July 2017, VVSHA™ was launched and my friends and I were very happy.
In December 2017, VVSHA™ had its heyday and I got my first pot of gold.
In April 2018, the traffic suddenly dropped sharply, and the after-sales service was not well handled, and I fell into a low period.
In June 2018, I decided to temporarily suspend business and relearn how to run a store well . At the same time, my good friend Lina joined my team.
In December 2018, after half a year of precipitation, we made a comeback and VVSHA™ was reborn.
From February to September 2019, we made a little progress, and at the end of August, it led to the second heyday.
In 2020, due to the impact of the 2019 coronavirus disease, the traffic of VVSHA™ increased significantly, everyone began to shop online, and the online shopping crowd gradually expanded.
Beautiful is not just an adjective, it can also be a verb.
We are committed to helping you make the verb beautiful more vivid.
"The path is narrow and too long to see the end. But I will seek for it in backs and forths."
We will continue to learn and create better bags. At the same time, we will also slowly expand our scale, so that our team can better serve everyone.